WHO WE'VE WORKED WITH
Why Voy Media?
We're a performance-based, full service agency that does more than just sales and branding: we speak fluent internet. That means we create images that stop the scrolling, words that get people thinking (hi), and marketing strategies that ensure our other talents don't get lost in the digital abyss.
Everyone from Fortune 500 companies to dog toy companies, education providers and dynamic little start-ups work with us to get results.
In fact, we're proven to help businesses increase their sales from 6 to 7 to 8 figures a month. So, when it comes to performance-based creative, we'll take you where you need to go. Meaning you can get back the more important stuff (like inventing the world's chewiest dog toy).
We handle everything from data to creative, growth to consulting. It's our ability to handle different pieces of the equation that sets us apart.
• Full-Service Facebook & Instagram Ads
• Retargeting
• Dedicated Account Manager & Lead Strategist
• Creative Studio (Ad Video Design & Custom Photoshoots, Copywriting, Graphic Design & Illustration, Video Editing, Video Production, User Generated Content, Product/Lifestyle Photography)
• Custom Audiences and Dynamic Product Ads
• 1 on 1 Strategy Consultations
• Real Time Analytics
Contact Us Today
92%
Of Clients Have Doubled Their Revenue In Their First Year With Voy Media
122
Delivering Ads To 122 Countries
12,721
High Volume Creatives Produced A Month
Clients
Partner testimonials
Some high praise goes a long way
Hear it straight from those who've worked side by side with us. They'll probably say it better than we ever could.
Voy Media has had not only a huge impact on my business, but also a big impact in my life. Everything started to take off since I started to work with Voy Media. These genius guys started to scale further and further and we went from $2,000 to close to $800,000 per month in January 2020! By having a company that drives so much revenue, my personal life has changed!
Florian F. - CEO of a Keto Wellness Brand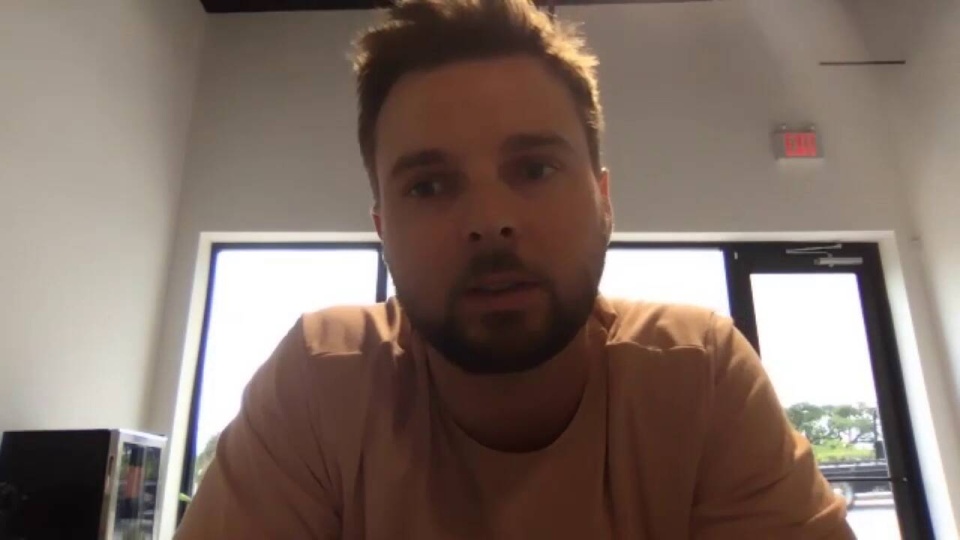 I spent $3K on a video shoot and we got that back the first day we started running ads from those creatives.
Dave - CEO of Paw.com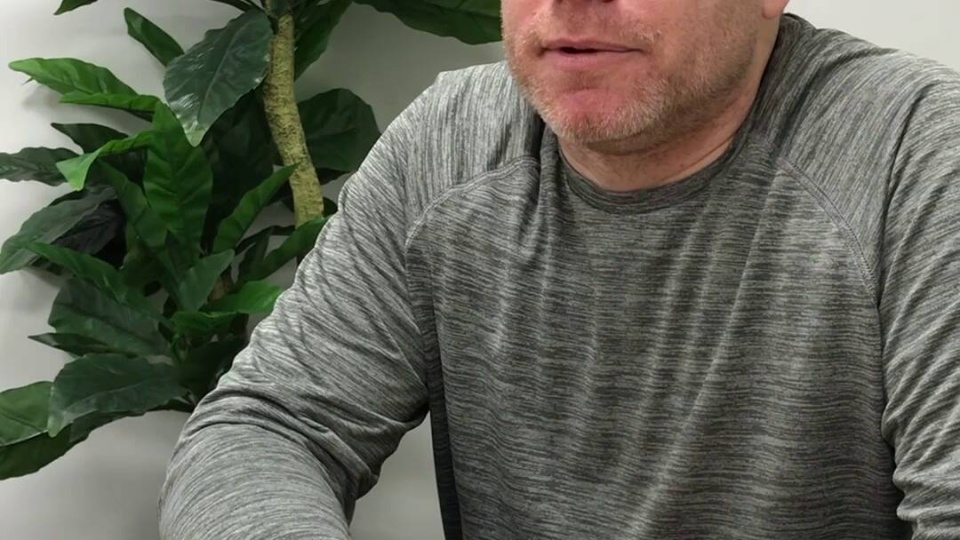 What I appreciate the most at Voy media are the results. We started in October and the results exceed our expectations!
Alan, CEO of Brilliant Pad - Shark Tank Company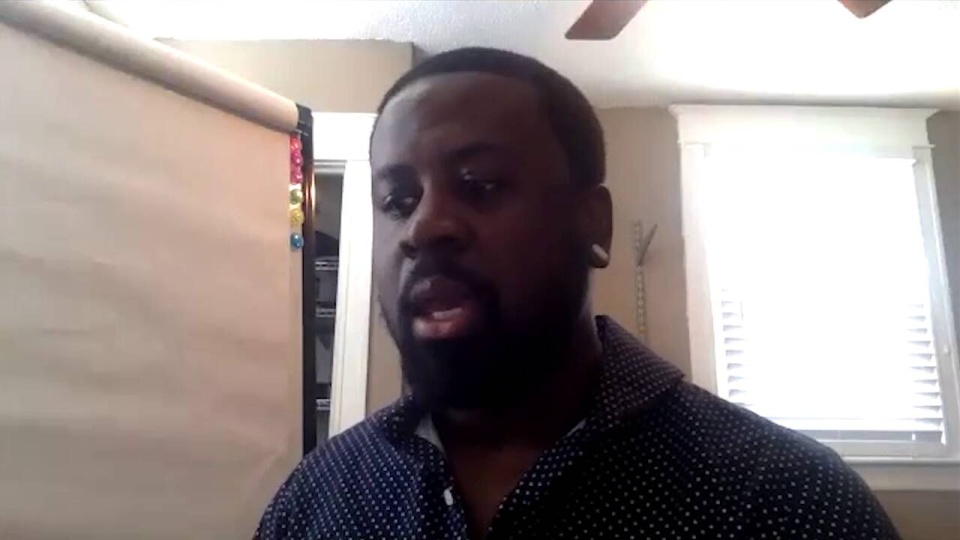 I love the fact that my account manager at Voy Media treats my account like it's their own. Voy Media has a high consideration for me and really cares about my business. I love how detail-oriented Voy Media is, I love the consistency in my results, and I have seen growth.
Wayne, Founder of Trinity Hills Co
Voy Media does amazing work that helps drive brand awareness and sales to my ecommerce company. They're local and are willing to meet in person, which helps foster a good working relationship.
They are experienced and are completely transparent about costs and services they offer. I also really like that they are month to month.
Their campaigns are incredibly impressive. I have been using Voy for the past 6 months and I am happy with the ROI.
I was impressed with the way they targeted the online audience and the innovative marketing ideas from these professional people. They're focused and had a unique approach to get positive results.
We're able to generate several leads which in turn increased our revenue overall. From SEO to Social media marketing everything was executed perfectly. It seemed scary as every service had a separate cost, but the investment was well worth it when I saw the valuable output.
I would certainly recommend this service for all your online marketing needs. Thank you Team Voy!
Voy Media does amazing work that helps drive brand awareness and sales to my ecommerce company. They're local and are willing to meet in person, which helps foster a good working relationship.
They are experienced and are completely transparent about costs and services they offer. I also really like that they are month to month.
Their campaigns are incredibly impressive. I have been using Voy for the past 6 months and I am happy with the ROI.
Voy does a great job of increasing our results and maintaining the 3x ROAS that we are looking to achieve.
They are continually giving my marketing team new ideas. We recently implemented a quiz funnel that they suggested, and we already see a 40% decrease in CPA.
Great team to work with! Excellent communication and great results.
Our Podcast
Digital Marketing Fastlane
This podcast will show you how to build, launch, grow, and scale a wildly successful online business.
What makes us different?
We're a long-term partner for growth
When it comes to results, we speak your language
We're a performance-based, full-service agency that does more than just sales and branding: we speak fluent internet. That means we create images that stop the scrolling, words that get people thinking (hi), and marketing strategies that ensure our other talents don't get lost in the digital abyss. Everyone from Fortune 500 companies to dog toy companies, education providers and dynamic little start-ups work with us to get results. In fact, we're proven to help businesses increase their sales from 6 to 7 to 8 figures a month. So, when it comes to performance-based creative, we'll take you where you need to go. Meaning you can get back the more important stuff (like inventing the world's chewiest dog toy).
We're known to take the stress out of being an entrepreneur
You know the old saying: entrepreneurs beget entrepreneurs. Our two owners have invested in IPO companies, raised plenty of capital, and started multiple 7 to 8 figure brands including Montem Adventure Gear and Serenlite Stress Balls. Their teams have the business brains to get you connected and keep you consulted. So you won't be afraid to reach for the phone to bounce around ideas. And you'll be reaching for the stress ball just for fun.
Creative in the service of growth
Creative for creativity's sake can be a beautiful thing. But we're here to make you money. So, we do high volume creative testing to ensure your ads work to grab attention, pique interest, spark desire and convert sales. Then we continually optimize your customer acquisition strategies with a multidimensional approach that can include email marketing, Snapchat ads, a landing page redesign - or whatever it takes to make sure your creative work its hardest for you.
Taming the internet with experience and curiosity
At Voy, we do consistent, performance-focused work with Google Ads and Facebook Ads. But we're experienced enough to know that change is the only constant. We won't stop exploring possibilities until your marketing dollars are working their hardest. So you can get on with building your business while we work away in the background, helping you conquer the algorithms.
Bright ideas that light up the big picture
As a full-service agency, we look beyond sales and branding to help you envision what's next. Our approach succeeds because we get to know you and your ambitions. Then we commit to the long game of seeing you achieve your overall business goals. To put it another way, when it comes to the big picture, we're like a blimp-sized bulb that's always there for you, lighting the way.
Advertising with funnel vision
You need ads tailored to build awareness, tempt more research, convert window shoppers and remind your customers you still have plenty to offer. Sometimes these ads overlap. Sometimes they don't. One thing's for sure – at Voy we know the pointiest end of the marketing funnel is customer loyalty. So we'll always make the most of your budget.
Company ethos
We're driven by a shared set of values
Commit to our partners.
Our partner is our top priority. We develop relationships that drive a positive change in our partners, big and small.
Growth mindset.
We build a work environment that fosters personal development and professional growth.
Play for each other.
We take pride in our company and our team. 
We work together and leverage each other's skills and experience to meet our partners' needs.
Be courageous.
We shoot for the stars and put our hearts on the line in every project. We challenge the status quo and look for new ways to grow our company and our partners. 
Embrace Diversity.
We build an inclusive workplace where everyone is welcome, each opinion matters, and everyone gets a fair chance.
Do the right thing.
We act with integrity and honesty and focus on putting ourselves in the shoes of others.
Contact Us Today
Our Process
We fuel growth for some of the top DTC brands
We approach every project methodically. This process is our hidden secret to success, and it's centered around effectiveness.
01
Consultation
We jump on a quick call and discuss your needs, who you are, and see if we're a good fit for the project
02
Account Setup & Creative Research
Within 24 hours of signing the contract, we will send you a New Partner Questionnaire and schedule a kickoff call with the team.
03
Kickoff Call & Campaign Development
During the kickoff call, we will build an account strategy hand-in-hand by establishing clear goals and objectives.
04
Campaign Production and Launch
We will organize a CRO workshop and we will develop a creative strategy. Then, we will draft an ad copy and creative. Upon approval of all assets, relevant and targeted campaigns will go live.
05
Create & Learn
Establish a clear testing schedule based on what is most urgent in the account.
06
Optimize & Iterate
As we learn what's working and what's not working, we optimize and iterate new ads accordingly. We provide a high volume of creative ads.
Tell me more
Facebook Advertising Agency
Start Here
If you've been a business owner for any number of years, you undoubtedly already know that traditional advertising venues are nowhere near as effective as they once were. For instance, taking out ads in print newspapers don't reach high numbers of prospective buyers anymore, and many online advertising options are hit-and-miss. However, social media provides an excellent way for businesses such as yours to speak directly to their target audiences in a very cost-effective manner. Facebook, for instance, features more than 2 billion active users, and advertising costs are so low that you can reach up to 1,000 of your targeted audience for less than $10.
Are you looking for a way to advertise on Facebook? The basic form of marketing on the site has to do with creating engagement through blog posts and Facebook posts. Yet, most companies will benefit from the use of Facebook advertising, a tool that allows you to place ads on Facebook to attract buyers or website visitors.
Facebook advertising can be very effective, but like any other paid advertising method, it requires focus and skill to ensure the process is as beneficial as possible. For many companies, seeing a significant ROI is possible if they get some help from a Facebook advertising agency.
Why is Facebook Advertising Important?
Facebook is one of the most important social media sites today for companies looking to advertise. Advertising on Facebook is a necessary investment for any business that has customers or potential customers on the site. Facebook is large – with 2.6 billion active monthly users and 1.73 billion daily active users, according to Facebook itself. That means, globally, millions of people are using the site that may have an interest in your company.
Additional research indicates Facebook is the leading social media platform. It is effectively reaching60.6 percent of all internet users (that's not just social media users). It is larger than Twitter, Instagram, and Snapchat. It continues to dominate, year after year, in this way.
Another key factor to keep in mind is that even if you do not advertise on the site, chances are good your competitors are. Facebook reports the company had $17.44 billion in ad revenue during the first quarter of 2020. The average revenue per user for the site is $6.95. When you consider this, and that your competitors may be using the site, Facebook advertising becomes critical.
Additionally, Facebook advertising is valuable because it provides a direct, low-cost way to reach highly targeted customers. Companies of all types and industries can utilize the site in a rather seamless manner to grow their company's website visitors, buyers, and brand recognition.
Facebook advertising is important because it provides businesses with the capability of reaching out to specific audiences. According to Facebook, their targeted advertising campaigns are 89 percent accurate. Facebook also offers a variety of advertising options to meet the needs and preferences of individual advertisers.
Business owners and managers have the choice of targeting potential customers by geographical location, personal interests, and demographics. Ad performance is also easily tracked, allowing businesses to keep close tabs on how well the ads are working — or not working, which provides the opportunity to make necessary changes to the overall game plan. Overall, advertising on Facebook lets you meet customers on their own turf and deliver your message directly to them.
What is a Facebook Advertising Agency?
A Facebook advertising agency is staffed with experienced social media advertisers who help businesses grow through digital marketing strategies. Clients receive customized ad campaigns developed specifically for their business. Advanced plans of action include running different versions of ads through tests to see which ones perform the best, monitoring conversion rates by installing conversion pixels on websites to get an accurate reading of sales generated by Facebook ads. These agencies also keep current on industry-specific marketing trends.
The benefits of using Facebook are clear yet learning the methods to advertising on the site may be a bit more difficult. There tends to be a significant learning curve for a company that is new to Facebook advertising. Like Google, Amazon, and other sites, the company has its own advertising methods and optimization algorithms. They are different from other organizations. That is why it is so important to turn to a Facebook advertising agency for help.
A Facebook advertising agency is a company that provides one-on-one support to companies to help them to perform well using Facebook ads. The goal is to create ads that attract the most clicks as possible, boosting a company's website traffic or sales in an efficient and profitable manner. While that sounds simplistic in terms of creating ads, there is a lot of work that goes into the process.
A good example of this is creating highly targeted Facebook ads that attract the right people to them. That means understanding the target customer, analyzing data to determine how customers respond, and creating a strategy for seeing growth. Standing out from the competition while also keeping advertising budgets in line is another key component of this process.
Why Do You Need To Hire a Facebook Ad Agency?
Facebook makes it really easy for businesses to create and promote ads, but what it doesn't do is optimize the chances of the ads to be successful. When you make your own Facebook ad, the ad is just sort of out there on its own and left to sink or swim, and more often than not, these ads sink. Facebook ad agencies, on the other hand, have digital marketing tools and techniques designed to make the most of digital advertising. They can also help you with different advertising channels, we are also a Google Adwords agency and an Instagram marketing agency.
Although Facebook itself brings in several billion dollars per year in ad revenue, around 40 percent of business owners who put up Facebook ads on their own only achieve marginal success, if any. That's not because Facebook isn't a viable advertising venue — it's because creating successful ads on Facebook and making sure they're seen by the right people are specialized skills that are way outside of the average business owner's wheelhouse.
Following is a short list of what experts in social media advertising bring to the table:
Facebook Ad Discovery
Facebook ad discovery is the starting point that provides the foundation for a successful digital ad campaign. A professional ad strategist determines what is at the core of your business, what makes it unique from competitors, and begins to build an effective ad campaign from there. It may also involve looking at previous ad campaigns to see what worked and what failed.
Facebook Ad Development
The Facebook ad agency will then begin work on the ad itself. They'll write compelling ad copy, including attention-grabbing headlines and engaging product descriptions as well as utilize top-quality visuals designed to attract the eye of the average Facebook user as they scroll through their feed. Businesses are given the opportunity to review and approve all content before it goes live on Facebook, so you won't have to worry about being stuck with ads that you feel don't really represent your business or your vision. Especially when someone is looking for a SaaS marketing agency.
Facebook Ad Optimization
Facebook Ad Optimization begins the minute the ads are up and running on Facebook. Most Facebook Ad Agencies start by placing around 10 ads at first, and then they closely watch these ads for performance trends so that they can provide a basis for future efforts. For instance, if three of your ads are performing exceptionally well but the rest are lagging behind or simply languishing without producing any results at all, professional ad strategists seek out the applicable common denominators and use them in future ads.
Facebook Monitoring
One of the major advantages of partnering with a Facebook ad agency or with an Ecommerce marketing agency is that you're provided with an extra pair of expert eyes. Most business owners simply don't have the time to constantly monitor their ads for spelling and grammatical errors or fuss around with other details of their ad campaigns. We can make certain that your ads are error-free and performing at their highest possible capacity while keeping a sharp eye on your particular advertising budget.
Facebook Reporting
Finally, we'll provide you with a detailed monthly report concerning your campaign. This comprehensive report will break down the results of your ad strategy in easy-to-understand pieces. You'll also be given the opportunity to speak with those working on your campaign on a biweekly or monthly basis, whichever one suits your schedule better, to make certain that the job we're doing for you is in line with the needs of your company and your specific expectations.
We're a full-service digital advertising agency that provides a much higher ROI than the all-too-common practice of hiring freelancers with vague or marginal qualifications to get the job done. Many business owners just like yourself waste millions of advertising dollars every year because they rely on the services of inexperienced and under-qualified interns, employees, or freelancers instead of turning to skilled professionals.
Please feel free to reach out to us at your convenience if you would like more information on how partnering with a Facebook ad agency or Amazon advertising agency can help you grow your business. We'll be happy to talk with you about your advertising goals for 2020 and answer any questions you may have about our services.
There are many additional benefits that come from hiring a Facebook ad agency to handle this component of a company's advertising. This includes benefits such as:
Many companies will save money using an ad agency because they are getting a much better ROI from the advertising they are doing.
Marketing expertise allows businesses to make the most out of this marketing method. This includes being there as Facebook changes its strategies.
It enables companies to get faster results. Often, having a strategy put in place by a team like this ensures the work is being done properly, quickly, and effectively. Companies can see results sooner as a direct result of this.
It allows companies of all sizes, including small businesses, to achieve their goals of growth and brand building. This allows for audiences to learn about the company sooner and enables companies to compete at a more effective rate.
It also ensures the company can stand out with the competition. Many times, this type of advertising is critical because it ensures the business is advertising in the same market – or additional markets – that their competitors are using. That means you are standing out in a crowded field.
How Much Does It Cost to Advertise on Facebook 2020?
As valuable as it is to use Facebook, many companies worry about the cost to advertise on the site. Is it affordable? Is it within their budget?
Other companies may have tried to develop Facebook advertising strategies themselves. Perhaps they have spent a lot of money trying to build the type of results they need. They are stuck.
Facebook ad costs range widely. One of the nice things about using this site for your marketing is that you can run ads on either Facebook and Instagram at any budget you set. If you want to spend just a few dollars a day, you can do that. Other companies spend thousands of dollars a day on Facebook ads. Facebook breaks down the options for their ad costs on its website. It promises, again and again, that you, as the business owner, have as much control over your campaign as you like, allowing you to target a specific group at a set price. Ad reach and frequency go hand-in-hand here.
Generally speaking, Facebook advertising costs will range by industry, size, and type. However, the average costs are $7.19 for 1000 impressions of your ad or $0.97 per click. Keep in mind that this really depends on how well crafted your campaign is and what you aim to accomplish. Some companies are very aggressive about their ad spend as they want to grow their Facebook followers for long-term growth. Others just want to get traffic to their website for a purchase and may wish to keep costs much lower. There is a great deal of flexibility in Facebook advertising costs.
How Much Do Facebook Advertising Agencies Charge?
The cost of hiring a Facebook advertising agency depends on multiple things. First, you have to determine what you want the company to do for you. This may include simply designing a few ads for you to place. Other times – and more often – it is best to have a company that is going to help you build a plan, create new strategies for your company, and to manage the entire process. That also means paying close attention to campaign analytics to make adjustments.
The more you want the company to do for you, the more you will pay for the services. There is no way to provide an actual cost for how much Facebook advertising agencies charge because it depends on so many factors. However, you can request a consultation, discuss your unique needs and ideas, learn about the opportunities available to you, and then create a plan for reaching your customer base. This can give you a very specific price for the services you choose to use.
It is also important to keep in mind the cost of a Facebook advertising agency should take into consideration what you're achieving, too. For example, if the company works to lower your cost per acquisition, that is going to be beneficial to your business. Take into consideration the benefits that come along with the cost.
What Are Facebook Advertising Agency Services?
A Facebook advertising agency's services will change based on what they offer and specialize in. However, most companies will offer some key services that make them worth working with for your campaign. This includes:
Consultations – This is a way to learn about the business and to determine what type of advertising is right for it on Facebook.
Strategy Building – Facebook ad agencies should always work to create a strategy for how they will reach the desired target audience. This includes a strategy based on budget and the company's goals.
Brand Building – While advertising on Facebook may be about creating opportunities to get clicks to an ad to get a person to buy or invest, it is also reliant on successful brand building. The best Facebook ad agency is one that can incorporate branding into the ads they create.
Copywriting and Design – It is also important for the company to offer copywriting services. This helps ensure that each ad is created with exceptional attention to detail to ensure the best chance of being clicked on.
Data Analytics – Analyzing data, both before and after the advertising strategy is in place allows ad agencies to target and retarget ads to ensure they are getting the best possible results for the business owner.
In every situation, the company should provide exceptional insight, support, and guidance to the company. Businesses that work with an ad agency should understand not just what is being done but also why it is being done.
Do Facebook Ad Agencies Work with Small Businesses?
The short answer here is yes! One of the best reasons to work with a Facebook ad agency is because they can bring your company up to the same level as the competition and beyond. When you utilize this method of marketing for your company, you are able to advertise in the same way and to the same people that your largest competitors are using. That means you can reach the audience you need to grow your company.
Small companies benefit in nearly every situation from the use of ad agencies. They work closely with companies like this to maximize any investment in advertising that is made. Even if your company does not have a set advertising budget, or your budget is smaller, ad agencies can ensure every dollar of it is spent in the best way possible to produce the type of results you desire and need.
What is the Best Facebook Advertising Agency in the World?
Finding the best Facebook advertising agency is critical. It is important to know what to expect and to ensure you are getting the very best level of service. The skills, expertise, and the experience of a company can make all of the difference in your outcome. When choosing a Facebook ad agency, find out why they are the best in the world – or why they may be lacking.
At Voy Media, we strive to be the very best Facebook advertising agency in the world. We work with all types of businesses across all spectrums to provide exceptional service. Our goal is to build brand growth by creating inspiring and entertaining video and Facebook ads. We take the time to get to know your company and then, using what we have learned, we work to create an effective, streamlined strategy that fits your goals just right.
Voy Media stands out in a number of ways.
We're Creative: This is critical in today's advertising world. Without good creativity, your ads will not covert. That leaves money on the table. Our goal is to ensure you're ads stand out and get the attention they need.
We Learn: It is also important to have a company that takes the time to develop a Facebook advertising strategy based on your company's goals and needs. We learn who your target audience is and then create a strategic plan for reaching them. This changes for every business we work with.
We Provide Support: One of the reasons to turn to our team at Voy Media is because you will not get lost in the shuffle. You will have a dedicated account strategist to work with you. This ensures you have a single person to turn to whenever you need information or questions answered.
We Monitor: Once your agency is in place, we do not stop there. Instead, we continue to offer you ongoing support by providing real time analytics. Your company will learn how well your ad strategy is working. With exceptional transparency, you can feel comfortable working closely with us on an ongoing basis.
We Customize: Every business's needs are unique. Whether you are working with us for design and copywriting services or you need Facebook and Audience Network retargeting, we are here to support you with a customized solution that fits your budget.
Expect cutting edge strategies developed with a focus on exceptional quality when you work with Voy Media. Reach out to us now to learn more about our Facebook ad agency and how we're helping companies like your own to thrive.
Contact Us Today